Our Next Concert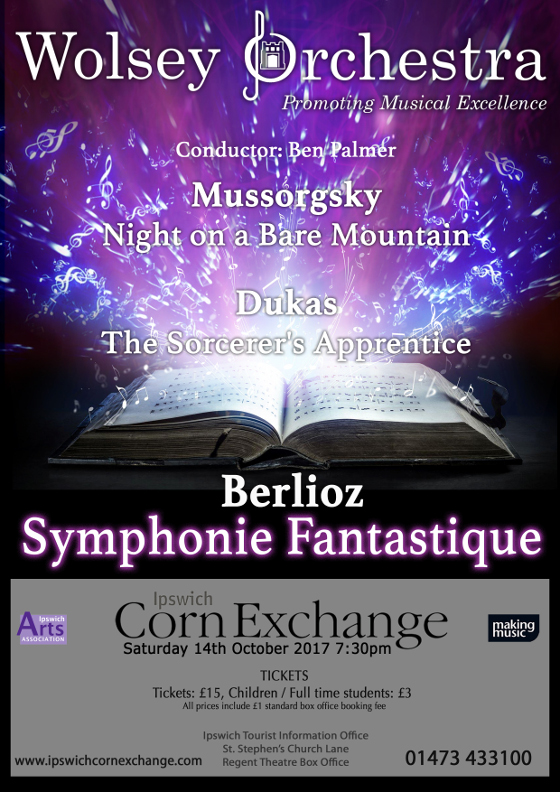 Saturday 14th October 2017 at 7:30pm
The Corn Exchange, Ipswich
Conductor - Ben Palmer
Guest Leader - Beth Spendlove
Mussorgsky:
Night on a Bare Mountain (original version)
Dukas:
The Sorcerer's Apprentice
Berlioz:
Symphonie Fantastique
We will begin our 2017-2018 season of concerts with a Halloween-inspired evening of romantic programme music.
Berlioz's Symphonie Fantastique - subtitled an "Episode in the life of an artist" is effectively a musical self-portrait as Berlioz descends into the depths of opium-fuelled despair over unrequited love for the actress Harriet Smithson (whom he later married). It is arguably one of the most imaginative symphonies of all time and certainly one of Berlioz's most endearing works. The Sorcerer's Apprentice by Dukas - based upon a Goethe poem of the same name - is a masterpiece of orchestration and is widely performed in its own right, although it found fame when it was introduced to a global audience following its use in Walt Disney's 1940 film Fantasia. And to start the concert, Mussorgsky's popular early orchestral masterpiece inspired by Russian legends of a witches sabbath taking place on Lysa Hora - the "bald" mountain - outside Kiev. Heavily criticized by Mussorgsky's mentor Balakirev, it was never performed in Mussorgsky's lifetime.
Be prepared for some orchestral magic!
---
Future Concerts
Saturday 3rd February 2018 at 7:30pm
The APEX, Bury St. Edmunds
Conductor - Andrew Morley
Guest Leader - Nick Reynolds
Wagner:
Flying Dutchman Overture
Tchaikovsky:
Entr'acte & Waltz from Eugene Onegin
Ravel:
Tombeau de Couperin
Khachaturian:
Adagio from Spartacus
Debussy:
La Mer
Saturday 12th May 2018 at 7:30pm
The Corn Exchange, Ipswich
Conductor - William Carslake
Guest Leader - Nick Reynolds
Schubert:
Symphony No.8 in B minor, D.759 "Unfinished"
Sibelius:
Symphony No.7 in C major, Op.105
Brahms:
Symphony No.1 in C minor, Op.68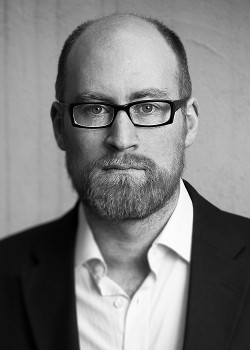 Ben Palmer
Conductor Oct 2017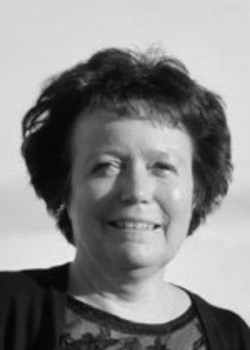 Beth Spendlove
Guest Leader Oct 2017