Our Next Concert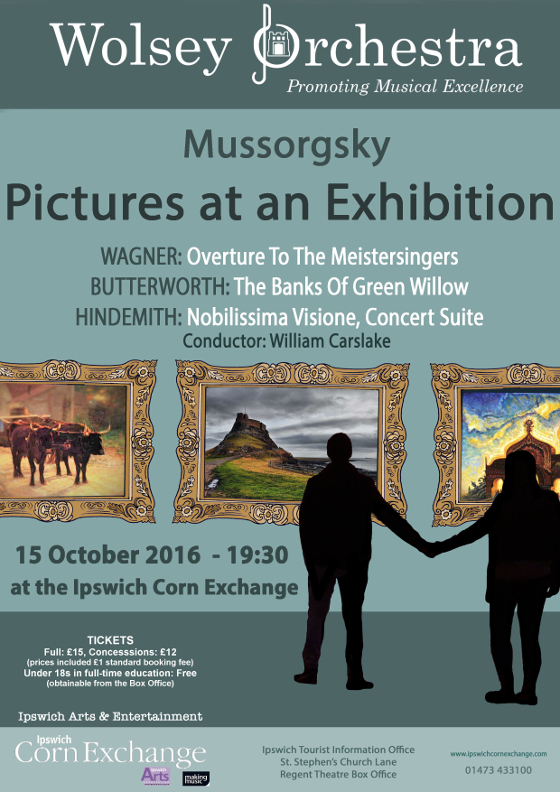 Saturday 15th October 2016 7:30pm
Conductor: William Carslake
Wagner - Overture to the Meistersingers
Hindemith - Nobilissima Visione
Butterworth - On the Banks of Green Willow
Mussorgsky - Pictures at an Exhibition (orch. Ravel)
In the first of the 2016-17 season of concerts, the Wolsey Orchestra will lead you through a gallery of masterpieces of 20th century orchestral music. Originally a piano composition depicting a tour through an art exhibition, Pictures at an Exhibition was brilliantly orchestrated near half a century after its composition by Ravel and has become a popular showpiece for large-scale symphony orchestra. By way of musical contrast, we mark the centenary of Butterworth's tragic death during WW1 with a performance of his quintessentially English On the Banks of Green Willow - a complete contrast to the virtuousity of the Ravel. Like Butterworth, Hindemith also saw active service during WW1, but survived and become a prolific composer for the following forty years. His concert suite Nobilissima Visione, taken from the ballet score of the same name and re-orchestrated for full-size symphony orchestra is a thrilling piece of music for both performers and audience alike. Such large-scale symphonic works are rarely performed in Ipswich. Don't miss this opportunity!
Tickets are available from the
Regent Theatre Box Office
, 3 St Helen's Street, Ipswich IP4 1HE. Tel: 01473 433100.
£15.00, Concessions £12.00 (a booking fee of £1.00 is included in these prices).
Under 18s in full-time education free (obtainable from the box office 01473 433100).
Future Concerts
Saturday 11th February 2017 at 7:30pm
Conductor: Ben Palmer
Soloist: Susie Davis - Cello
Borodin - Overture: Prince Igor
Dvořák - Cello Concerto Sibelius - Valse Triste
Nielsen - Symphony No.1
Saturday 13th May 2017 at 7:30pm
Conductor: Andrew Morley
Soloist: Adrian Robinson - Trumpet
Brahms - Tragic Overture
Arutiunian - Trumpet Concerto
Kodály - Dances of Galánta
Dvořák - Symphony No.9 ("From the New World")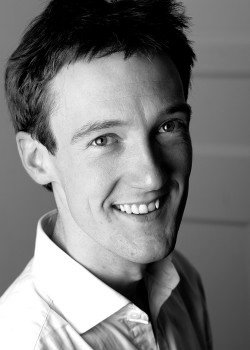 William Carslake
Conductor Oct 2016
Rosemary Hinton
Guest Leader Oct 2016